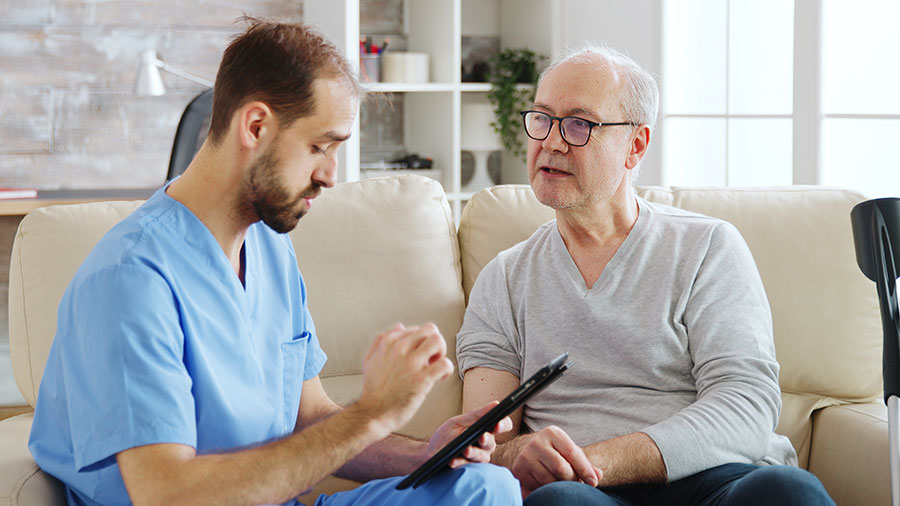 Train patients to take better care of themselves
Therapeutic education is a patient-centered approach to care that helps patients better understand and manage their own health. Digital learning can complement traditional teaching and support approaches by offering greater flexibility, accessibility and personalization.
With Digital Learning, patients can benefit not only from structured online learning modules, but also from progress monitoring tools and interaction with their healthcare team. Accessible at any time, these digital teaching resources enable patients to progress at their own pace, without stress.
Immersive training modules can also be imagined to accompany certain therapies.
With Audace, you can design tailor-made devices, adapted to the specific needs of patients and their follow-up.
Vivalto / Roche Laboratory - Serious game "Chimiorale"
Objectives As part of a new protocol for oral chemotherapy treatment, the Vivalto group and...
Vertexa, a therapeutic tool - Serious game VR
Eating Disorders (TCA), such as anorexia or bulimia, affect nearly one million people in France,...
Onco Aura - Serious game "Immunopolis"
Onco Aura, the regional cancer network of Auvergne-Rhône-Alpes, wanted to transform one of its patient...
CPIAS Nouvelle-Aquitaine - Serious game "IControl"
Objectives Serious Game dedicated to standard precautions during the healthcare journey: The actions and behaviors...
ATMO Haut-de-France - Serious game "Deviens un ex'pair"
device Fun and educational serious game offered by Atmo, an air quality monitoring association, for...
Association Temps de Vie E-learning "Numéricorps"
Led by the Association Temps de Vie, the project NUMERICORPS offers children (12-18 years old)...